Accounting for Manufacturers
Running a manufacturing business can be challenging at the best of times but in Australia you also have to contend with high labour costs, heavy government regulation and if you import components or export your finished goods you also have to deal with a volatile Australian currency.
Here at Upside Accounting we understand that manufacturing in this country comes in a range of different shapes and sizes. You could manufacture the entire product or possibly outsource the production of the various parts and retain the assembly process. Alternatively, you might make the parts to be assembled by another group. Either way, turning raw materials into finished products through fabrication and assembly can be a complex business.
On an operational level you need to manage inventory and costs, track customer orders, manage pending builds and assemblies plus identify which orders have shipped. In many cases there are substantial capital outlays to acquire customised facilities and hi-tech machinery and equipment. You then might need to recruit workers with specific skills and don't ignore the importance of registering patents and trademarks to protect your intellectual property. You might also need non-disclosure or confidentiality agreements to protect your trade secrets.
Generally speaking, manufacturers have a lot more to worry about than most business owners because you need to consider workplace safety as well as the potential harm your products may cause consumers. The logistics for a manufacturer can be complicated where you are bringing inputs into production, moving work-in-process through the production stages and then distributing the finished goods.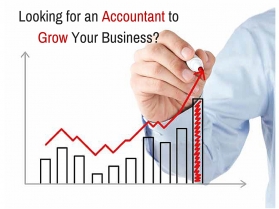 Having an accountant who understands your manufacturing business can provide you with significant benefits. For example, we can help you with your pricing and while cost accounting is important in all types of businesses, it is particularly important in the manufacturing industry because you have a combination of fixed, variable, direct and indirect costs. Knowing your numbers is vital and we can help you make decisions regarding opimum production levels and pricing plus we can even do some financial modelling to assess the impact of price changes on your profitability.
Another vital part of the manufacturing process is the acquisition and management of your raw materials inventory. On the one hand you need to have all the necessary production inputs to avoid delays but at the same time the objective is to minimize your inventory on hand so you don't tie up your cash flow and soak up valuable warehouse space. Your purchasing plan is a fine line and you need to determine your order quantity and reorder levels.

Over the years we have mentored a number of manufacturers through the various stages of their business life cycle from start-up right through to the sale of their business. We offer you a range of accounting, tax, marketing and business coaching services designed to support and grow your business. If you need help with job costing, pricing, break even analysis or management accounting services we can assist you.

THINKING OF STARTING A MANUFACTURING BUSINESS?
Starting a building business is a bit like building a house. You need solid foundations and the corner stone of the business is your taxation structure. It is a critical decision and there are a number of options when it comes to business structures including sole trader, partnership, company and trust. Because of the risks associated with manufacturing, asset protection is a key consideration. We sit down with you to discuss your family situation, your forecast level of profits and the likelihood of admitting new business partners in the future. Only then can we make a recommendation regarding the most appropriate tax structure for your business.
Y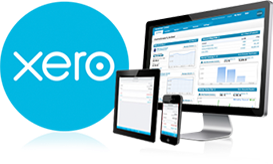 our choice of accounting software is another brick in your business foundations. The wrong choice can prove a nightmare and cause enormous frustration which is why we only recommend software that matches your business needs with your level of accounting skill. If you use a sophisticated double entry accounting program without intermediate accounting skills you will probably produce 'computerised shoebox' records that conflicts with our objective of helping you minimise the cost of tax compliance. Where required we will train you to use the software because poor records are one of the biggest causes of business failure. Up to date, accurate financial financial records help us make informed business decisions.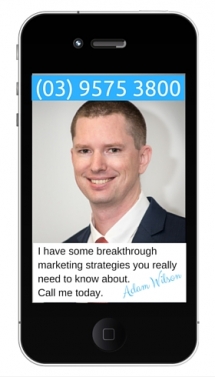 As you know, to build a house frame you also need tools. When building your business we can provide you with a number of practical tools including our start-up expense checklist that will help you identify all your potential business establishment costs. It breaks the costs into categories including tools, equipment, IT expenses and marketing. These figures then automatically feed into a cash flow budget template that allow you to forecast your trading figures for your first year of operation.
If you are looking to finance vehicles, machinery or equipment we can assist you with vehicle finance (chattel mortgage or lease) through one of our affiliate partners. Through this group you can also access fleet discount pricing on your new car, ute or light commercial van that could save you thousands of dollars.
MARKETING YOUR MANUFACTURING BUSINESS
One of our biggest points of difference with traditional accounting firms is our marketing expertise. We can assist you with your branding (business name, logo and slogan) and where required, we can also help you create a corporate brochure and harness the power of social media to win more business.
Unfortunately a lot of manufacturers have a website that is nothing more than electronic billboard that simply lists the who, what and where of the business. On the other hand, over the past few years we have worked with dozens of clients to help them create affordable, lead generation websites. If you need advice and direction with your website content including videos, contact us today.
We'll introduce you to strategies like re-marketing, social media advertising and search engine optimization that can drive more visitors to your website. We'll make sure your website is responsive to mobile devices (click here to check your current website) and we strive to give you a serious competitive edge in your industry. The fact is, if you aren't using some of these marketing tools and techniques then your business probably won't reach its full profit potential.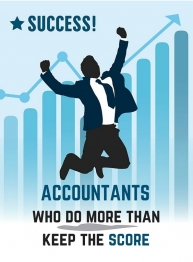 As you can see, we are not your typical accounting firm who view the tax return as the end of the client process. To us, your tax return is just the beginning of the process and our mission is to help you fast track your business success. The team of manufacturing specialists at Upside Accounting offer you a range of accounting, taxation and business coaching services including:
Start-Up Business Advice for Manufacturers
Advice regarding the Purchase or Sale of your Manufacturing Business
Spreadsheets and Tools including a Start-Up Expense Checklist
Templates for Your Business Plan Template and Cash Flow Budget.
Advice and Assistance with the Establishment of Your Business Structure (sole trader, company, trust, partnership etc.)
Business and Tax Registrations for ABN, TFN, GST, WorkCover etc.
Preparation of Business Plans, Cash Flow Forecasts and Profit Projections
Accounting Software Selection and Training – Bookkeeping, Invoicing, Payroll and Costing
Preparation of Finance Applications
Preparation and Analysis of Financial Statements
Bookkeeping and Payroll Services
Marketing Audit including an evaluation of your Branding, Corporate Brochure and Website
Advice and Assistance with your Website Development, Content and SEO
Wealth Creation Strategies and Financial Planning Services
Industry Benchmarking and KPI Management
Vehicle & Equipment Finance (Chattel Mortgage & Lease)
Monitoring and Controlling Labour and Sub Contractor costs
Advice & Assistance with Pricing and Claiming Motor Vehicle Costs
Recession Survival Strategies
Advice regarding Employee Relations and Workplace Laws
Business & Risk Insurances
Business Succession Planning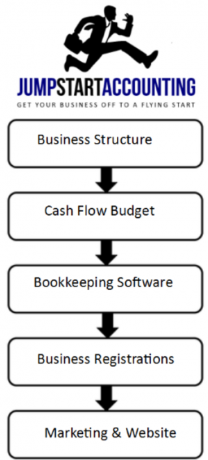 We are so much more than just tax Accountants. We are business and profit builders who genuinely care about your business success and strive to deliver practical, cost effective advice and marketing strategies to help you grow your business and your profits. Personal service is assured and no task is too big or too small for the team.
We service the accounting and taxation needs of a number of manufacturers and understand your industry. In fact, over the years manufacturers have become a real niche within our accounting firm. So, if you're looking to get your manufacturing business off to a flying start or simply want a fresh pair of eyes to look at your business contact us today.
Our breakthrough marketing strategies could give your business a serious competitive advantage and if your looking to accelerate your success we invite you to book a FREE, one hour introductory consultation to discuss your business needs. You'll get an hour of practical business, tax, marketing and financial advice that could have a profound effect on your future business profits. To book a time, call us today on (03) 9575 3800 or complete your details in the box at the top of this page.
Upside Accounting - Helping Your Business Achieve Amazing Results