About Us

Monaghan McLean & Co was established in 1987 in the south eastern suburbs of Melbourne to service the accounting and taxation needs of local small business owners.
The foundation partners were Alan Monaghan and David McLean.
Three decades later the practice has grown significantly and built a reputation for delivering quality service and advice to small and medium sized businesses. While the business name changed to Upside Accounting in 2016 and the personnel has changed over the years, our commitment to provide exceptional value and service remains a constant.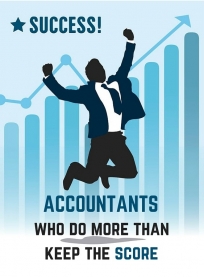 Since the firm was established 30 years ago we have been committed to providing an 'old fashioned' service where the partners regularly visit the premises of clients to get a better understanding of their business, their products, their services and their staff. We have evolved from being a traditional tax and accounting practice to a full financial services firm providing business owners with more than just tax returns and compliance. In fact, our positioning statement of 'Helping Your Business Achieve Amazing Results' really captures our mission.
Alan Monaghan retired in 2003 while David McLean retired in 2008 at which time Adam Wilson took over the practice. The current team members take great pride in the history of the firm and continue to strive to deliver outstanding and proactive service.
To help you achieve amazing results in your business we provide you with strategies to grow your revenue, profits and business. We also help you create wealth using tax effective strategies such as negative gearing and superannuation plus we also work to protect your assets and minimising your exposure to tax when you sell your business. Our experience means you can rely on us to provide you with the knowledge and tools to to achieve success. Unlike traditional accounting firms we even help our clients with marketing, branding, websites and promotional materials to achieve a better return on your marketing dollars.
We recognise the fact that business owners want more sales, more customers and more profit. To help y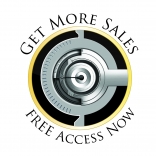 ou, we give you access to one of the world's most successful marketing programs, the 'Business Growth System'. It is the ultimate step by step system for growing your business and contains more than 2500 pages of step by step instructions supported by videos, templates and examples. Access to this 'vault' of resources is FREE for clients of the firm. In addition, we also give you free access to the 'Grow Your Business in 5 Days' video training course that can help you shape your future marketing plans.

As a progressive firm we continually adopt the latest technology and systems and our client base now extends Australia wide thanks to our specialist services that include business start-ups, self-managed superannuation funds, negatively geared investment properties and the administration of deceased estates. While our clients span a broad range of industries we have developed a specialist reputation in a number of niche industries including the cycling industry, craft beer breweries, builders, bus and coach operators, cafes and restaurants and manufacturers.
Regular communication with clients is a priority and our quarterly Business Accelerator Magazine newsletter is full of business development strategies and wealth creation tips.

We are big enough to handle the most complex technical tax issues but small enough to maintain our commitment to personal service. Our pro-active approach is part of our DNA and we are all about improving your financial results. If you're a committed and ambitious business owner looking to accelerate your business success we invite you to book a FREE, one hour introductory consultation to discuss your business needs. You can expect practical business, tax, marketing and financial advice designed to help you achieve amazing financial results.
Simply call us today on (03) 9575 3800 or complete your details in the box at the top of this page.
Upside Accounting - Helping Your Business Achieve Amazing Results